Safety Tips For Medellin Travelers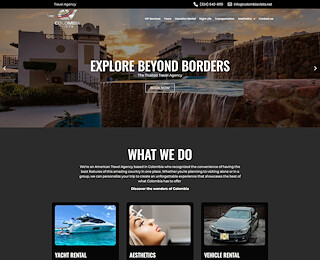 Medellin has come a long way from its troubled past and is now one of Colombia's most popular travel destinations. However, as with any bustling city, it's crucial to take certain precautions to ensure a safe and enjoyable trip. In this guide, we'll share some essential safety tips for Medellin travelers, medical precautions for your journey, and even a taste of Colombian cuisine and must-try dishes to indulge in during your stay.
Safety Tip 1: Be Aware of Your Surroundings
One of the most fundamental safety tips for Medellin travelers is to be constantly aware of your surroundings. When exploring the city, especially in busy areas like public transportation hubs or crowded markets, always keep an eye on your belongings. Petty theft, such as pickpocketing, is one of the most common crimes in urban areas worldwide, and Medellin is no exception.
Colombia Visits recommends using anti-theft bags and keeping your valuables in hidden pockets. When using public transport or walking through crowded areas, be mindful of people around you. If something or someone makes you uncomfortable, trust your instincts and remove yourself from the situation. Being vigilant doesn't mean you're paranoid; it means you're prepared.
Safety Tip 2: Know the Areas to Avoid
Just like any other city, Medellin has its safe neighborhoods and those that are best avoided, particularly after dark. Areas such as El Poblado and Laureles are generally considered safe, with vibrant nightlife and a strong police presence. However, neighborhoods like Manrique and parts of El Centro can be risky, particularly at night.
At Colombia Visits, we offer guided tours that take you through the city's safe and culturally rich areas. We also provide detailed information about the neighborhoods to avoid. Consulting with locals or your accommodation's staff can also offer invaluable advice on which areas to steer clear of. Knowledge is power, and being informed will substantially improve your safety in Medellin.
Medical Precautions for Medellin Travel
Before you embark on your trip to Medellin, it's essential to take some medical precautions for Medellin travel. Consult your healthcare provider about any vaccinations you may need, and make sure you're up-to-date on routine shots. It's also advisable to carry a basic first-aid kit equipped with antiseptics, bandages, and any prescription medications you may need.
While Medellin has well-equipped hospitals and pharmacies, having a travel insurance policy that covers medical expenses is always a smart move. At Colombia Visits, we can assist in identifying a policy that best suits your travel needs. We also recommend carrying a list of emergency contact numbers, including the local emergency services and the nearest embassy or consulate.
Dive into Colombian Cuisine and Must-Try Dishes
While not directly related to safety, experiencing the local cuisine is an integral part of any travel adventure. When sampling Colombian cuisine and must-try dishes, it's essential to take some basic precautions to avoid foodborne illnesses. Always ensure that the food you consume is freshly prepared and served hot. Avoid eating street food that has been sitting out for an extended period or drinking water from sources you're uncertain about.
Colombian cuisine is rich in flavors, with dishes like arepas, bandeja paisa, and empanadas offering a feast for the senses. At Colombia Visits, we guide you to the restaurants and food stalls that not only serve delicious food but also adhere to high hygiene standards. After all, the last thing you want is to miss out on your adventure due to a preventable illness.
By following these essential safety tips and precautions, your trip to Medellin can be both safe and unforgettable. Trust Colombia Visits to make your journey as smooth as possible, focusing on what truly matters: exploring and enjoying all that this marvelous city has to offer.